You have built your company website with great expectations and aspirations.
Many companies miss the mark when it comes to engaging their customers – especially on their homepage. You only have seconds to grab their attention before they move onto a competitor's website. You need to be strategic on how you are speaking to that prospective customer effectively.
Here are five steps to get your home page updated to target your customer more effectively.
1. The Header Area
This is the first impression that someone sees – Your logo, website navigation, and your contact information. It all needs to be in this area. The navigation should have a proper breakdown of what you offer for services, about your company, and other valuable information in a simple way. 4 to 6 tabs should give it proper focus. If your site is rich in content, add additional pages as pull-down menus under each tab.You should also have an easy way to get in contact with you by phone or email. Or if your site is a service focused site, make it easy to signup for your service.
2. The Slider and Main Message Area
This area is where you can showcase your story, your brand, and how you attract their attention emotionally. Use dynamic photography to capture that emotion to draw them in. A headline message should be very focused on what you offer. Speak to a pain point or question that they may be asking themselves, how can they help me?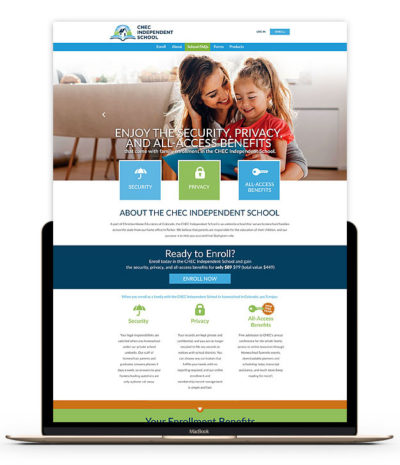 3. Main Content Area
Being very direct with your offerings. This is key to driving your customers deeper into your site. A simple and clean approach to your content will help them understand what you offer. Highlight your top 3 to 5 services with visual boxes or icons. Along with a brief explanation of what you offer in terms of how you will solve their needs.
4. Call to Actions
Drive the customer to contact you or offer a free product such as an ebook or whitepaper to show the value that you can bring to them. Building that trust is key to future business with prospective clients.
5. Footer Area
The lower section of the website is like a drawer of a desk or kitchen. Giving them ways to find the tools that you offer quickly. Listing your most recent blog posts, quick links to other pages in the site that are most valuable, an email signup for your newsletter, and contact information. This allows other ways to engage with your business.
Your home page is your first impression of your business to your prospective client. Create ways to engage with them and draw them deeper into your site, along with ways to connect with you for future sales. Creating value and Brand loyalty through your offerings will grow trust, and in time, turn those browsers into future customers.
How is your business doing for your online presence and marketing? If you feel you are missing customers when they come to your site, give us a call to setup a free consultation to see how we can help you with your website.