Think of it as a river that has carved its way through the landscape. Beginning at its source, it forms the most efficient path to reach its final destination with the greatest energy.
HOW CAN IT HELP MY BUSINESS?
In the same way, a deliberate content marketing strategy that coordinates with key dates throughout the year and targets your ideal customers will bring a timely focus to your paid products and services. It's important to keep your eye on the big picture and hit multiple avenues in an effective way that always targets your ideal customer. The result is a strategic plan that will increase and expand your reach with intentionality. With a comprehensive content marketing plan in place, you'll be able to track the effectiveness of your online visibility, growth in your email marketing, interaction with your customer base, and sales for years to come.
3 Tips to Start a Content Marketing Plan
Put your goals in writing and make them measurable. Examples:
• Grow our email subscriber list by 15%
• Increase our website traffic by 20%
• Create 3 videos per month highlighting products or services and release them on social media targeted to our ideal customer.
Create a calendar that puts your goals in place. Make sure every influential person in your company has access to this calendar so you are laser-focused and working together to hit your goals.
Measure and celebrate! At the end of each quarter, get your team together and celebrate the goals you hit. Learn from the ones you didn't and adjust your plan for the next quarter. Don't miss this step! It will reveal more about the effectiveness of the avenues where you are sharing your content.
CURIOUS TO KNOW MORE?
Join us for a FREE webinar Thursday, Nov 12, 2020 from 2-3 pm MST
Co-hosted with The Marketing Alliance.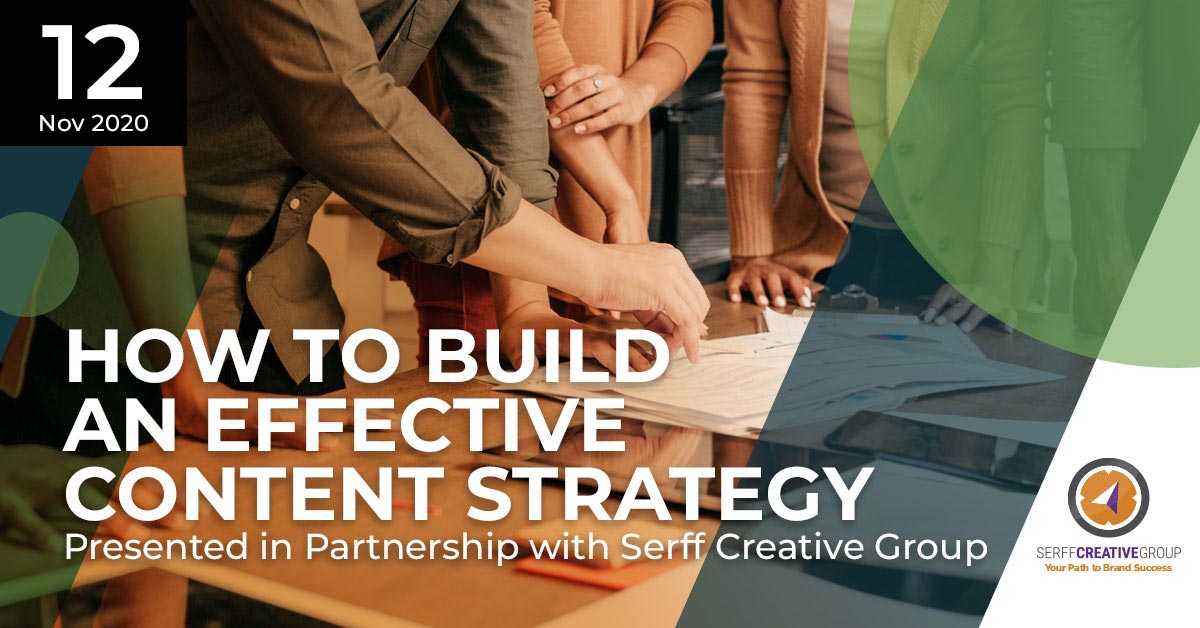 Learn about how to build an effective content strategy from industry expert panelists. Learn how to evaluate your existing content marketing strategy for lead generation AND build a valuable content marketing management plan that can be used to drive traffic to your website and funnel prospects into a buyer's journey.
WE ARE HERE TO HELP!
If you'd like help creating a Content Marketing Strategy that will help your business,
Contact us for a FREE 30-minute consultation.