"After a while, they all just blurred together." These were the words I heard from a prospective client when I asked him what he thought of a recent trade show he attended. Hopefully, you won't ever hear that from your client if you ask about your booth. How does your company not become a blur and just blend in with all the other booths? Part of this answer lies in the pre-show marketing.
Advance Work
Several months in advance of a trade show you should answer several fundamental questions about the show such as;
are these tradeshow attendees people who would buy from me?
are my competitors going to be there (not necessarily a bad thing)?
how big a booth will I have and where will it be in the exhibit hall?
what am I going to put in my booth to attract customers?
which of my employees will I send?
how am I going to follow up on leads once I get them?
Most important of all, ask, "How am I going to get my clients and prospects to my booth? If you have clear answers for all questions, then it's time to begin your pre-show marketing.At the heart of your tradeshow marketing, just like any aspect of marketing, it's important to make sure your marketing material represents your company powerfully and creatively. Whether it's print, web, or social media marketing, it needs to be creative, cohesive, and uniform. You'll also need a
strong logo
,
quality graphics
, and
overall good trade show marketing and branding
.
Timing – When to Start and What to Do
About six weeks before the show is a good time to send out your first wave of print marketing. Make sure what you send out intrigues your client enough to want to visit your booth. If you're struggling with ideas, consult with marketing experts. If you are stuck for ideas, look back on marketing material you have seen from other trade show booths from previous shows. In addition to having the basics on your print marketing (booth number, when and where the show is, and what the show hours are), you'll need to tease the client with what will be in your booth. To tag off the print material, it's a good idea to follow it with an email to your prospects about a week after the print material is sent out. To avoid a disconnect, make sure the message and the graphics on your email are similar to the print material you sent out. It's also a good idea to send the email out as a marketing campaign using an inexpensive web based tracking system such as MailChimp or Constant Contact.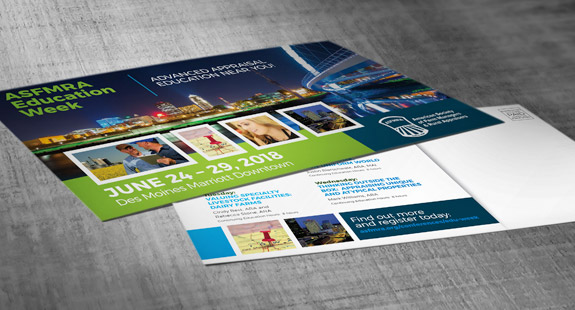 Web and Social
It's very common for customers to first connect and to re-engage with your brand on the web. When placing information about the show on your website, make sure it is up front and center, so your customers don't need to hunt for it. Serff Creative Group recommends that you have a brief, intriguing video so clients will know what to expect when they visit your trade show booth. Another big part of advance trade show marketing is social media. You can link the same video that is on your website on social channels such as Twitter, Facebook, Instagram, and LinkedIn. While cohesiveness is important, you can slightly vary the messages on each of these social channels to avoid making your social media efforts look mundane and repetitive. In addition, many trade shows have Twitter pages. Be sure to "@" your Twitter posts and use appropriate tradeshow specific and industry hash tags.
But Wait, There's More…
If applied, these tips and suggestions may help make your company trade show experience successful. But, there is more to exhibiting at trade shows than just the pre-show marketing. Stay tuned for our late July blog where we'll discuss how to bring them into your booth – the trade show experience, layout and design of your exhibit space and booth. More ideas were published last year in our article, "
Stand Out In the Crowd Before, During, and After.
"